-34%
Silicone Sink Drainer Holder Sieve
10 in stock (can be backordered)
Description
Silicone colander with extendable handles
Practical colanders are dedicated in the kitchen to many activities, rinsing fresh fruit and vegetables, straining cooked vegetables, rice in bags or pasta. The colander will keep the spaghetti noodles, as well as the noodles for broth or for salads from sticking.
The colander is made of  high-quality  materials intended for contact with food. A necessary tool in every kitchen.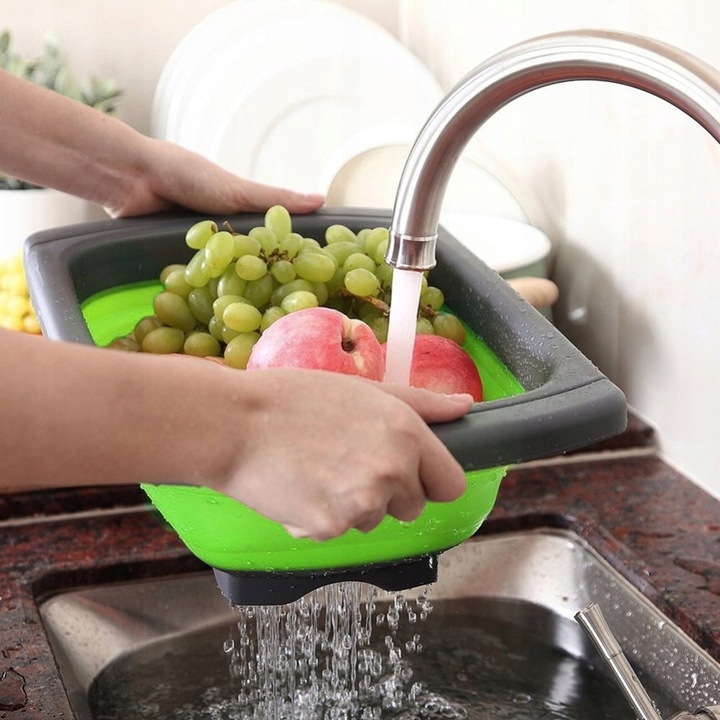 COMFORTABLE AND PRACTICAL
Ergonomic design ensures comfort and ease of use.
The product is easy to clean and thanks to the silicone structure, the colander can be squeezed, which saves valuable space.
The materials from which it was made do not contain harmful  BPA Free substances .
The colander is dishwasher safe.
The collapsible colander can be stored in any kitchen drawer, cupboard or dryer without taking up too much space.
Dishwasher safe.
Only logged in customers who have purchased this product may leave a review.